I wanted to do some top picks and share with you guys my favorites out of the 2012 Marc by Marc Jacobs Fall collection. Im not one to do reviews but this collection must not be passed up. I like the innocent, nerdy, akward, clean cut looks where we have a button up shirt, over the knee skirt, paired up with some combat boots or penny loafers with long socks. I'll do something more up to date later, I just loved these looks and had to share........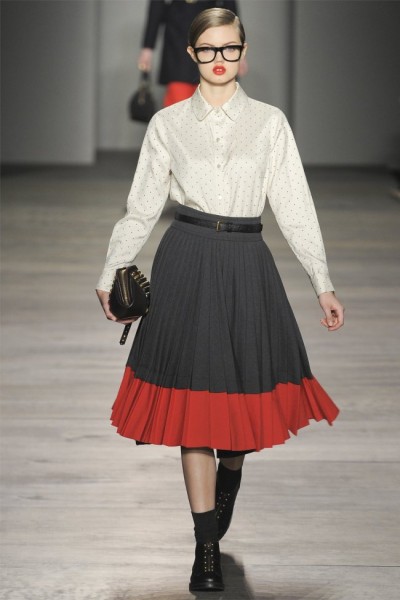 This hat just reminds me of England, not that i've ever been. Theres something cool about it being paired up with a dress and a long trenchcoat. I would definitely wear this.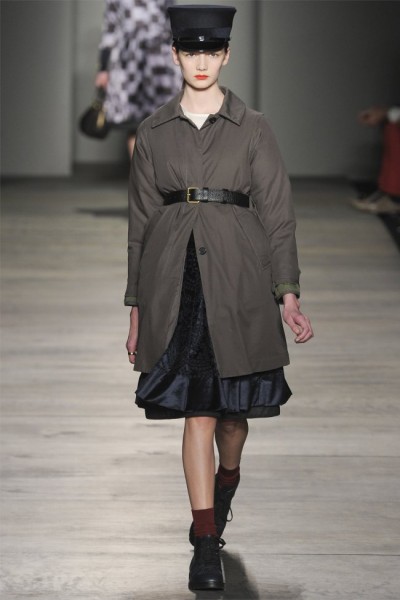 Oh CHEESE. not only is this girl super pretty but this outfit is just akwardly awesome. Puffy over the top collar, Dull colors, but it all works, rain boots, and sweatpants looking trousers. this is very much cool in my book.